The partnership has advanced a neighborhood stabilization strategy that has developed newly affordable and supportive housing units, acquire and rehabiliate existing housing units, demolish dilapitated and vacant structures, and provide housing counseling services to residents in the service area.
Currently, there are ten houses that have been built and/or remodeled in the East Bluff neighborhood in Peoria. Each of these houses has new owners and has greatly improved the conditions in this traditional neighborhood.
Central Illinois Catering
Central Illinois Catering was established to add to the many services that Peoria Citizens Committee for Economic Opportunity, Inc. (PCCEO) renders to the community at large.
Central Illinois Catering is located at 711 W. McBean Street in Peoria, in the PCCEO administration building. A lunch counter is operated at this location Monday through Friday from 11:00am until 1:30pm.  The lunch menu can be found here.  Call ahead orders are welcome!
For weddings, birthday parties, anniversaries, office gatherings, social events or political events. Central Illinois Catering is there to serve you. We are prepared to serve from 50 to 1000 meals, catered to your tastes, needs and satisfaction. (A minimum fee will be charged for orders of 49 or less).
In addition to our catering services, Central Illinois Catering serves over 500 meals a day, five days a week for Head Start children. We have been providing these meals for over 20 years.
It is our desire to provide you with quality and quantity at an affordable price.
For more information contact April Cremer, Food Service Manager. Call or leave a message.
(309) 999-3816 – Office
(309) 472-5596 – Cell, weekends
Peoria Affordable Housing Initiative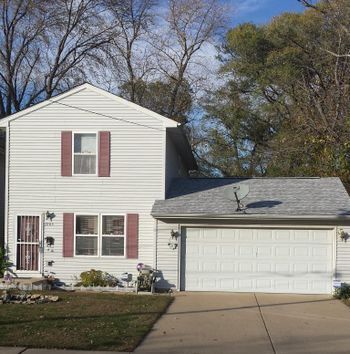 Okpara, L.P. is a housing partnership which owns the Peoria Affordable Housing Initiative project. Phase one of this project was the construction of eighty (80) single family homes on Peoria's Southside. These homes are available to families whose income does not exceed 60 percent of the median income for Peoria County.
A second phase of building, consisting of 60 additional homes, has been completed.
Construction of all 140 homes was made possible through the Low Income Housing Tax Credit program, by the Illinois Housing Development Authority.
Okpara, L.P. is required by law to retain ownership for fifteen (15) years. The partnership, in a demonstration of its commitment to revitalizing our neighborhoods, will allow the occupants of the homes to purchase them after the fifteen year mandatory requirement has expired. Okpara L.P. believes that it will take home ownership to revitalize the Southside.
The purchase price will be no greater than the initial mortgage on the home. The mortgage is less than forty percent of the cost because of a substantial equity injection by the limited partner.
Underwriting Guidelines
Credit checks for all adult occupants of the residence.
No negative credit (above a 3 rating) for the last two years
No bankruptcy in the last 3 years
No Civil or governmental judgments within 3 years.
Criminal background checks for all adult occupants
Pending felons, drug dealing and physical or sexual abuse felonies will be possible grounds for denial.
Previous rental history
Home visit at current residence
Must have at least one year of verifiable rental history with timely payment of rent. If not, the Management may refuse rental or will require first and last month rent for the first year and double security deposit. Applicant with record of eviction(s) within 3 years will be denied.
Utilities reference.
Drug testing for all adults
No illegal drugs will be tolerated.
Income and Rent
Income must be verified.
Head of household cannot be a full time student unless they have children that they have claimed as a dependent on their income tax forms.
Rent is determined by household income and how many people live in the house.
For more information on the Peoria Affordable Housing Initiative, call (309) 673-1508.
Developers
Peoria Citizens Committee for Economic Opportunity, Inc.
Owner: Okpara, L.P.
Financing
The Enterprise Social Investment Group
SouthSide Trust and Savings Bank of Peoria
Busey Bank (Formerly First Capital Bank)
Mid Illinois Bank (Formerly First Bank)
BusyBank
1st Mid-Illinois