Emergency Services

We provide supportive services to the public, when funding is available, through the Community Services Block Grant (CSBG).
Services available may include:
Rental/Mortgage Assistance
Food Voucher Assistance
Telephone Assistance
Diaper Voucher Assistance
Contact Us At 309-671-3900 For Additional Details
Follow the steps on the CSBG application to apply for services.
Required Documents:
Verification of Gross Income (before taxes) for ALL HOUSEHOLD MEMBERS for the 90 days prior to your application date. (wages, child support, Social Security Income, Proof of DHS assistance, unemployment, Township Assistance, Self-Employment income, etc.). If you have zero income. Please fill out Zero Income Affidavit form here.
Social Security Cards for all household members, including any children.
Photo IDs for all household members 18 and older.
Proof of hardship that directly correlates to the service (Proof of lost employment, income, or other benefits, copy of prescription, etc.).
YOUR APPLICATION WILL NOT BE PROCESSED UNTIL ALL DOCUMENTATION IS RECEIVED
If you are unable complete the application process above and would like an application mailed to you, email communityservices@pcceo.org. Include your Name, Complete Address, and phone number.
PCCEO provides Emergency Services to eligible clients. Rental assistance is given to persons who are homeless or at risk of becoming homeless. Emergency food vouchers are given to families and individuals who do not receive a regular allotment of food stamps from the Illinois Department of Human Services. Emergency lodging may be provided to eligible applicants but will not exceed 14 days. All emergency services provided by the Emergency Services program are used only when all other available resources have been exhausted.
The Emergency Services program coordinates with local landlords and public housing agencies to avoid evictions. The program also provides housing counseling.
Emergency third-party transportation may also be provided to individuals for emergency appointments, drug counseling and treatment, employment and referrals to other social services.
All clients must meet income eligibility requirements for Emergency Services assistance. Emergency assistance under this program is only given once in a twelve-month period for any of the services offered.
For more information, contact PCCEO, Inc at (309) 671-3900.
 
Education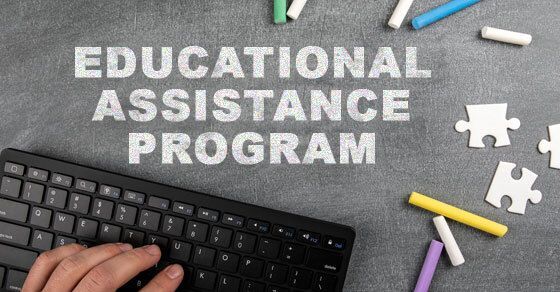 Eligible applicants must have proof of High School Diploma or GED, pass a background check and drug screen, be in good standing with an institution of higher learning, and have at minimum a 10th grade level understanding of math and reading. Students already enrolled one of these programs may show proof of enrollment, background check, and drug screen.
PCCEO contributions to the proposed programs include, but are not limited to the following:
Screening and enrollment of applicants
Transportation services (i.e. bus passes and gas cards)
Case management
Fingerprinting and drug screens for potential enrollees
Resume building and mock interviews
PCCEO will provide these services for eligible applicants who are interested in ALL Healthcare Careers, Early Childhood Education, and Transportation programs.  This includes payment for the following, but not limited to:
Books
Bus Passes
Uniforms
School supplies
Licensing fees
Parking fees
Board of certification exam fee
NCLEX-PN application fee
Fingerprinting
Background checks
PCCEO also attempts to provide employment opportunities for CSBG eligible applicants with the opportunity to obtain education and training for occupations in the healthcare field, Early Childhood Education, or Transportation field that pay well and are expected to either experience labor shortages or be in high demand.
Prescription Drug Assistance
Prescription Vouchers to individuals to purchase needed prescription medications. Participants in this program must be income eligible. Prescription vouchers are given once in a 12 month period to clients meeting the eligibility guidelines. For more information contact Emergency Services at (309) 671-3900.